20 GUMMY MIXES AND COUNTING
We carefully choose our candies to bring you the most tasty mixes! We are always on the hunt for new flavors, shapes and colors. Expect to be surprised every time you open one of these "c'est BONBON" bags!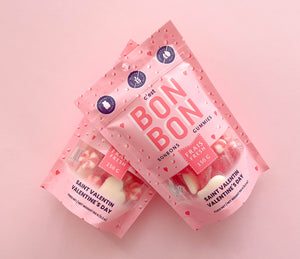 CANDIES ALL YEAR ROUND
Created by passionate candy lovers, our line of gummies is everything we can hope for wrapped in a pretty bag!
We hope you enjoy our selections as much as we enjoyed preparing them!
Interested in carrying our line of products in your store? Email us at info@cestbonbon.ca
Get in touch!
Spreading happiness, one candy at a time.
The Committed Line
Discover our line of candies that takes a stand! Starting with Polar Bears and Sea Turtles, every year, we will donate 1% of our sales to non-profits.
Learn More
Order c'est BONBON online!
We have a special discovery mix for you, with every single bag, shipped out to you! Check out our mix!!
Order now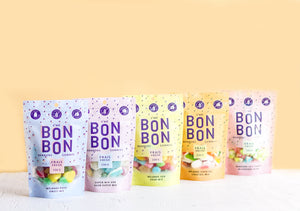 A GLIMPSE TO OUR PRODUCTS
---